Iestyn Thomas - Founder
Is CEO of ChallengeAid which was launched nationally in 2005 as Schoolchildren for Children but re-branded as ChallengeAid in 2012. He was educated at Llandovery College and Loughborough University before teaching in Brixton and then moving into the Foreign Exchange in the city of London for six years. He returned to Wales in 1987 and soon took up the role of Director of Sport at Llandovery College and then Head of PE at Tregaron where he founded the Charity. He also worked as an Independent Schools Inspector for several years. He has always been actively involved with rugby having played for and coached both London Welsh and Harlequins, Llandovery in the Welsh Premiership and Llandovery College 1st XV for 18 years. He is now Chair of the Old Llandoverians Society and is married with three children.
Martyn Ryan - Chair of Trustees
Martyn Ryan was formerly a Partner and the Chief Operating Officer at Genesis Investment Management, a leading specialist Emerging Markets equities investment manager. He is a trustee and chair of the Audit and Risk Committee of the Welsh National Opera and also holds a number of other non-executive, consultancy and charitable trustee positions, specialising in risk and governance matters. Prior to Genesis he held positions in finance and investment banking at a number of leading financial institutions, having trained with PwC (then Coopers & Lybrand), qualifying in 1984. Martyn was born in Cardiff and educated at Penarth Grammar School and the University of Southampton, where he gained a degree in Business Economics and Sociology, and has completed the Advanced Management Program at Harvard Business School. He is a Fellow of the Institute of Chartered Accountants. Martyn is keen on all sports, in particular rugby union; he is a director of the Cardiff Rugby. Having been a ChallengeAid trustee for a number of years we are absolutely delighted to welcome Martyn as the ChallengeAid Chairman in 2022.
Lord (Alastair) Aberdare - Patron
Alastair was elected as an independent (Crossbench) hereditary member of the House of Lords in 2009. His principal interests include education and employment, the arts (especially classical music), Welsh affairs and corporate responsibility issues. Alastair was formerly a Director of WALTZ Programmes Limited, a small social enterprise working to help disadvantaged, mostly young, Londoners to gain skills and employment. Before that he worked as a consultant in corporate public affairs and reputation management, following 21 years with IBM, including postings in the United States and Belgium. Alastair is a Deputy Lieutenant of Dyfed in Wales, where he has a home. As well as being a Patron of ChallengeAid, he is President of Rhino Ark UK (supporting conservation in Kenya), an Honorary Fellow of Cardiff University, and a former Trustee of St John Cymru–Wales and of the National Library of Wales. He was born in 1947 and educated at Eton and Oxford, and is married with two adult children and two grandchildren.
Russell Bywater - Trustee
Russell is a partner at Dawson Cornwell, one of the UK's leading specialist family law practices. He has specialised exclusively in family law since qualifying as a solicitor in 1985. He is named as one of the leading family lawyers in both Chambers and The Legal 500 and is listed in London's Super Lawyers 2013. Although covering all areas of family law he specialises particularly in financial cases with an international element, relocation of children and non-marital disputes. He has acted in a number of reported international cases including, recently, C v S (Divorce Jurisdiction) [2010] EWHC 2676 Fam and Hope v Krejci and others [2012] EWHC 1780 (Fam).Russell is the author of the matrimonial costs section of "Atkins Court Forms" published by Butterworths. He is married with 3 children and his interests include his membership with Yorkshire County Cricket Club, Patronage of Llandovery RFC, supporting of Barnsley FC and season ticket with Wakefield Trinity, and trips to the theatre.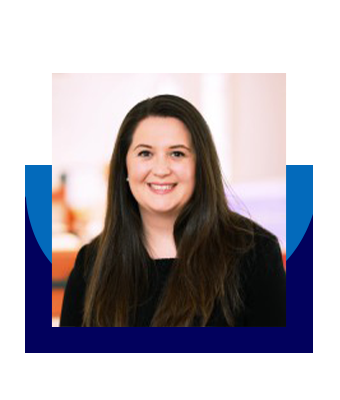 Gwen Thomas - Trustee
With over 10 years commercial property experience, Gwen is currently working at CBRE managing Lloyds Banking Group's retail branch disposal programme throughout the UK and Ireland. Prior to that she was an Associate Investment Director at auction house Acuitus selling nationwide multi sector investment properties. Gwen is an avid reader and theatre goer and has been a member of various choirs including Cor Llunsain, London's only female voice Welsh choir. Gwen has over the years organised events for ChallengeAid including a London to Paris cycle, the Welsh Three Peaks Challenge and the National Three Peaks Challenge.
Julian Cox - Trustee
Born in 1960, Julian has been working in the banking industry since starting with Morgan Grenfell in 1979. He recently joined Japanese bank SMBC where he is working on the asset finance team. Away from work he has had an active role in rugby all his life and currently coaches at his local rugby club in Suffolk. Julian is married with two children and two step children.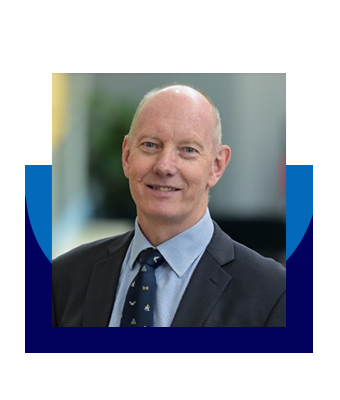 Ian Hunt - Trustee
Has recently taken up the post of Chair of the Board of Governors and CEO at Haileybury, Kazakhstan after leaving his post of Managing Director of Gabbitas Education, one of the world's leading education consultancy firms. He started in the world of banking with Goldman Sachs before moving into education as a teacher. A former Millfield Housemaster, Deputy Head of Wellingborough School and Headmaster (Warden) of Llandovery College, he moved back into the commercial world in 2012 advising individuals and institutions on all aspects of independent education. He has written extensively in the past 12 months in the national and international press with articles in The Times, The Financial Times, The Telegraph and The International Herald Tribune. He has one daughter and he is serving a lifelong sentence as a supporter of anything Leicester – Tigers RFU, Foxes FC and CC. He is still active and tries to maintain a link with the arts. He is a serving school governor in both the U.K. And Dubai, and patron of a children's cancer charity.
Mark Ellis - Trustee
Is a thriller writer from Swansea and a former barrister and entrepreneur. Mark grew up under the shadow of his parents' experience of the Second World War. His father served in the wartime navy and died a young man. His mother told him stories of watching the heavy bombardment of Swansea from the safe vantage point of a hill in Llanelli, and of attending tea dances in wartime London under the bombs and doodlebugs. In consequence, Mark has always been fascinated by World War II and, in particular, the Home Front and the fact that while the nation was engaged in a heroic endeavour, crime flourished. He divides his time between homes in London and Oxford.
Veronica Jones-Mathias - Trustee
Veronica has been involved in education in one way or another for most of her adult life, working as a House Parent and in Marketing, Admissions and Sport at Llandovery College in West Wales for many years, Veronica subsequently worked as a Project Manager for Prime Cymru – founded by HRH Prince of Wales, which is a charity that provides free support to individuals to set up self-employment businesses or find employment, support or training opportunities for people aged 50+. She then moved to the Middle East to set up Cranleigh School in Abu Dhabi. She was involved from the initial concept design, seeing the project through the building and facilities, recruitment of staff and admissions stages to its opening. Cranleigh combines the very best of a British International education with the culture and expectations of a school situated in the UAE. Veronica has been involved as a supporter and patron of ChallengeAid for a number of years, especially with the sponsorship and setting up of the "Mr. Mike Library" School of Hope in Nairobi in memory of her late husband. She has now recently joined the ChallengeAid Board of Trustees. She currently resides in Cowbridge, Wales, has a daughter Natalie and a son Jack and also spends some of her time in the Cayman Islands where her family resides.